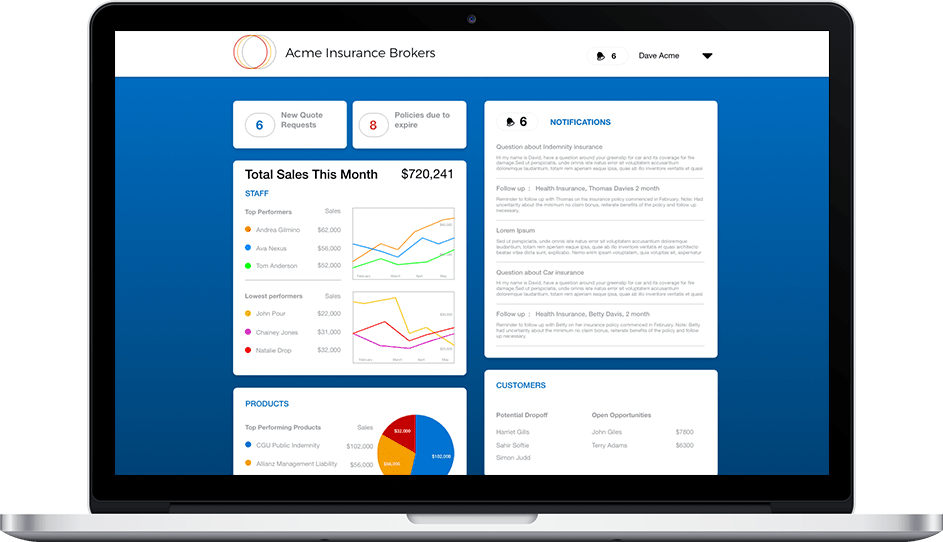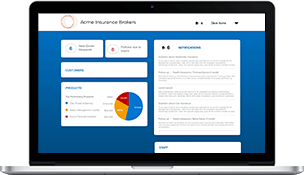 A card based dashboard was implemented to make relevant information accessible at a quick glance.
Cards shown can be customised for different roles and access types within the brokerage organisation.
Each card is a gateway to the rest of the system, while also providing tailored analytics for each user profile.